Tierra, Inc. (Tierra) is a full service consulting geotechnical, structural, forensics, environmental and construction materials testing engineering firm.

GEOTECHNICAL
Tierra owns and operates one of the largest and modern geotechnical drilling operations in the State of Florida

STRUCTURAL FORENSICS
Tierra provides structural forensic studies and structural damage assessments throughout the State of Florida

ENVIRONMENTAL
Tierra personnel utilize specialized drilling and sampling equipment to investigate potential or known contaminated sites

CONSTRUCTION MATERIALS
Tierra operates its own laboratory facilities in order to better meet the needs of our clients
No Project Too Big or Too Small
Tierra began operations in Florida in November 1992 and has offices in Tampa, Winter Garden, Pensacola, Florida.  Tierra has a long and successful history of providing superior and innovative service to our clients throughout the southeastern United States.
Tierra provides clients with high-quality professional services, timely scheduling and economical engineering solutions in return for fair and reasonable fees. 
We offer a personal commitment to define, understand and achieve our client's objectives. 
Tierra has provided Engineering Solutions in Florida since 1992
Tierra's drilling equipment includes fully operational land-based drill rigs including light to heavy track-mounted all-terrain drill rigs. Tierra is also equipped with specialized portable tripod drill rigs and a self-propelled barge-mounted drill rig that allows us to access difficult locations and navigate tight spaces. Tierra operates its own CMEC certified and FDOT qualified laboratory facilities. Our trained and certified laboratory staff routinely performs specialized testing services associated with geotechnical engineering and construction materials including physical testing of soil, rock, concrete, aggregate, asphalt and composite building materials.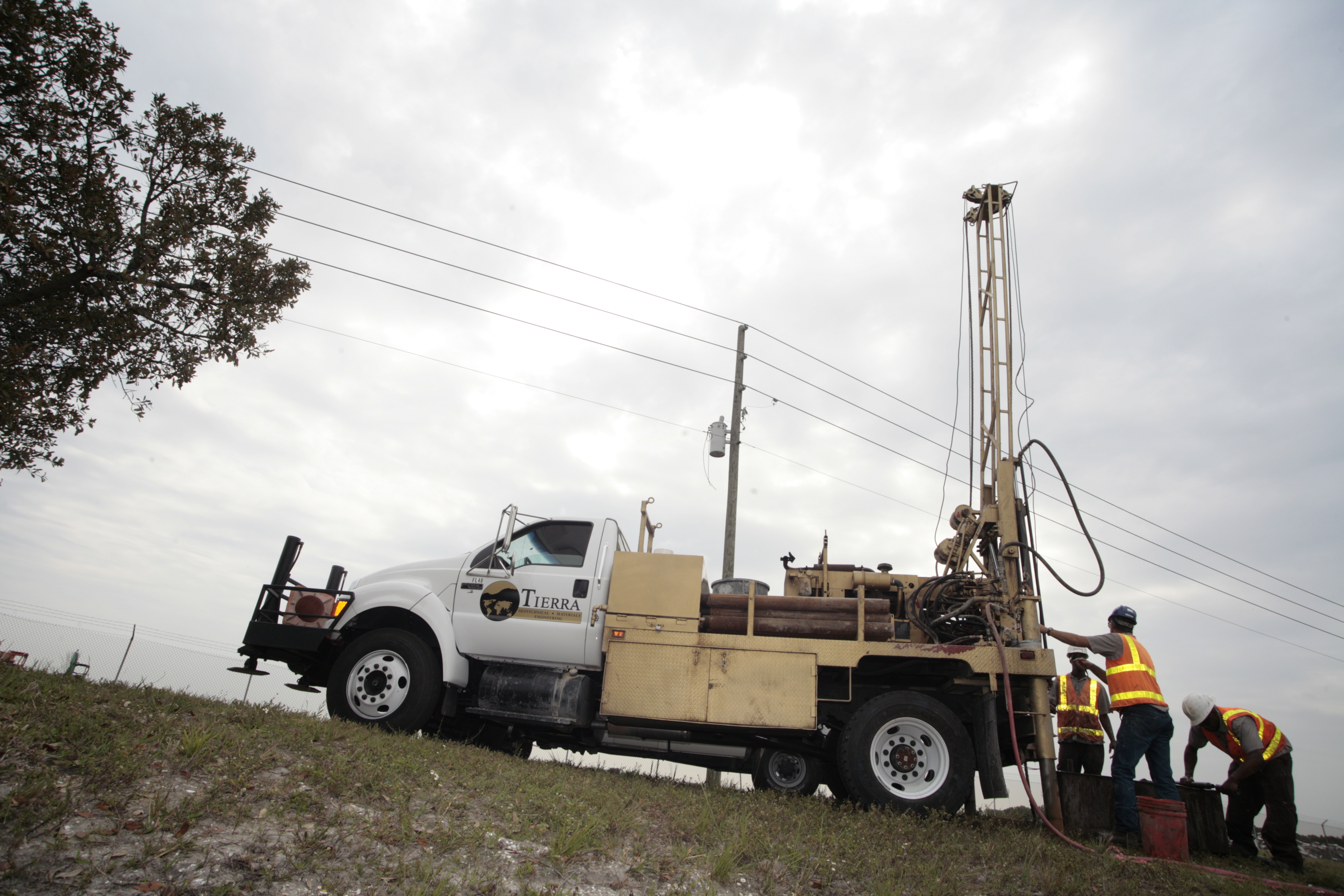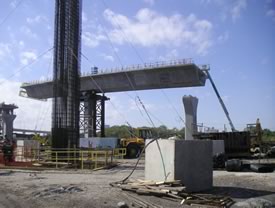 I-4 / Crosstown Connector Segment 3 C, Hillsborough County, FL Owner: FDOT District VII
Florida Department of transportation District VII designed an elevated limited-access, freeway-freeway system interchange that extended from the Lee Roy Selmon Crosstown Expressway along the West side of  31st Street to Interstate 4.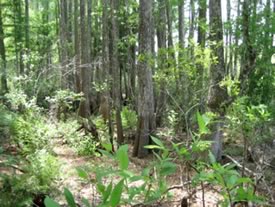 Suncoast Parkway 2 (SR 589), from North of US 98 to US 19/98 Hernando and Citrus Counties, FL Owner: Florida Turnpike Enterprise
Florida's Turnpike Enterprise proposes to extend the existing Suncoast Parkway (Suncoast 1 ) northward from its existing terminus at US 98 in Hernando County to US 19 near the small community of Red Level in Citrus County, a distance of approximately 26 miles.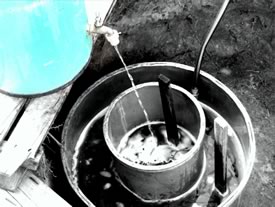 Citrus Park Drive Extension Owner: Hillsborough County
The project consisted of creating design and construction plans for improvements to and the extension of the existing Citrus Park Drive from Countryway Boulevard to Sheldon Road, approximately 2.8 miles.